Dental Assistant Traineeship Initiative program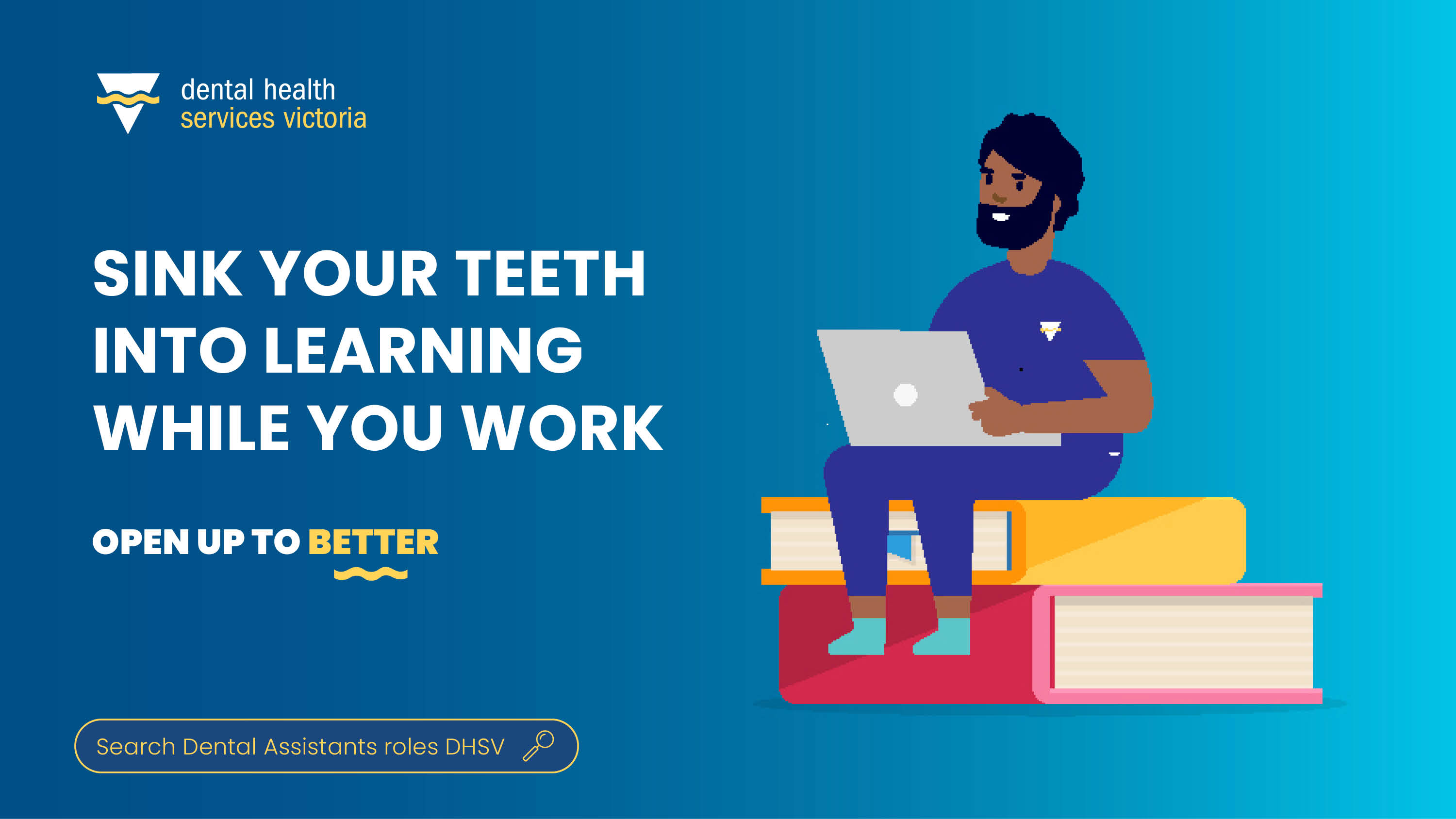 Apply now for our statewide Dental Assistant Traineeship
Looking for a career that will help people smile?
We are supporting up to 100 Victorians to complete free industry-backed training along with the opportunity to apply their new skills in a 12-month job placement with DHSV's public dental community agencies, where you will be employed as a trainee dental assistant in the Victorian public oral health sector.
Our partnership with Jobs Victoria is an exciting opportunity to start a career in the public oral health sector and complete your Certificate III in Dental Assisting along the way, giving you a qualification that you can build your future career on.
We are looking for motivated candidates who would like to earn while you learn, with full-time and part-time opportunities available at many community agency locations across the state.
If you are ready for a career change, we are backing you to succeed.
What is a dental assistant, and what will you be doing day-to-day?
Dental assistants are an integral part of the dental team. They are advocates for improving oral health in the community and educate their patients on the importance of maintaining good oral health.
Some duties of a dental assistant include:
providing dentists and oral health therapists with chairside support in the clinic
maintaining and operating dental surgery equipment
educating patients on the importance of oral health
performing hygiene, sterilisation and infection control procedures
maintaining patient medical records
coordinating dental appointments
dental clinic administration tasks.
Following completion of a Certificate III in Dental Assisting, you have a number of options for continuing your education and further developing your career.
Continue your education with Certificate IV Dental Assisting
Dental Assistant Coach
Oral Health Educator
Senior Dental Assistant
Dental Assistant Team Leader/ Manager
Dental Assistant Student Preceptors
Certificate IV in Training and Assessment
Dental Assistant lecturer
Further Certificates in Management or on the job training
Practice Coordinator
Practice Management
Workforce Scheduler
Further Higher Education Courses
Oral Health Therapist
Dentist
Dental Specialist