Smiles 4 Miles 4 Organisations / Agencies
How can your organisation support Smiles 4 Miles in your local area?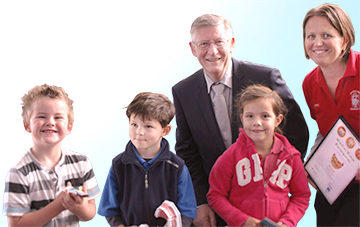 DHSV partners with and funds a range of local organisations such as local government, community health services and primary care partnerships to implement Smiles 4 Miles.
As a local Smiles 4 Miles partnership site, you are responsible for engaging and supporting early childhood services to implement oral health promotion activities and achieve their Smiles 4 Miles award.
Priority is given to areas where children have a higher than average risk of developing oral disease. When considering where to fund the program, DHSV takes into account factors such as socioeconomic demographics, access to dental services and fluoridation status.
For more information, or if your organisation is interested in participating
Smiles 4 Miles framework
The Smiles 4 Miles program is based on the Health Promoting Schools Framework. This framework provides a supportive environment for learning and health through three key areas- curriculum, partnerships and school environments.
Smiles 4 Miles offers a simple, evidence-based framework to create an environment that supports the health and wellbeing of everyone in the service.
It helps services put in place simple strategies to promote good oral health and healthy eating habits among children, which supports and enhances existing structures, programs and practices.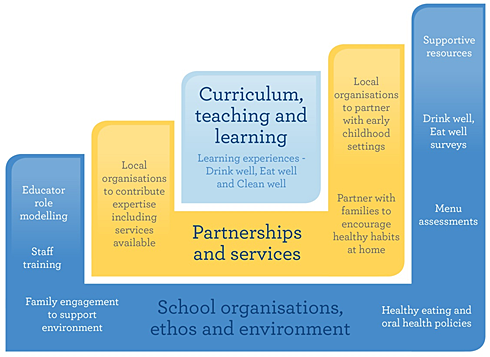 Figure 1: The Health Promoting Schools Framework and the Smiles 4 Miles program.
These organisations are currently participating in Smiles 4 Miles
Albury Wodonga Health
Bairnsdale Regional Health Service
Ballarat Community Health
Banyule Community Health Service
Bass Coast Health
Bendigo Health
Central Gippsland Health Service
Central Highlands Rural Health
Cobaw Community Health Service
Colac Area Health
Corangamite Shire
DPV Health
EACH
East Grampians Health Service
East Wimmera Health Service
Echuca Regional Health
GV Health
Grampians Pyreness Primary Care Partnership
Inspiro Community Health Service
IPC Health
Lower Hume Primary Care Partnership
Mallee Track Health and Community Services
Maryborough District Health Service
Merri Community Health Service
North Richmond Community Health
Northeast Health Wangaratta
Northern District Community Health Service, Boort District Health and Inglewood and District Health Service
Numurkah District Health Service, Cobram District Health Service, Nathalia District Health Service and Yarrawonga District Health Service
Robinvale District Health Services
Southwest Healthcare
Star Health
Sunraysia Community Health Services
Swan Hill District Health
West Wimmera Health Service