Oral health professionals
These resources have been specifically designed to support dental professionals in their important role of providing quality oral health care and expert information to a wide range of clients.
Resources for you
Don't be Afraid - a clinician's guide to positive dental visits with preschool-aged children
This series of videos is for oral health professionals, helping them to step logically through successful dental visits with preschool-aged children. Case studies illustrate practical techniques in action. Practising oral health professionals also provide their own unique tips, ideas and insights.

View the Don't be afraid videos
Filling the Gap video
This DVD aims to increase the confidence of oral health professionals when providing care to a person with an intellectual disability and to help clinicians to work effectively with disability support staff.
Be aware this is an educational video aimed at health care professionals. The information and scenes within this video may be upsetting to some viewers.
View the Filling the Gap videos
DHSV Disability Awareness Guide
This guide has been compiled to improve oral health workers' understanding of the needs of people with disabilities, and consequently, increase their confidence to provide appropriate care.
Read the disability awareness guide
DHSV culturally and linguistically diverse communities resource kit
This kit was developed to assist DHSV staff in providing culturally and linguistically appropriate services to meet the needs of the Victorian public who are eligible to use our services.
Early detection of oral cancer
Early detection of oral cancer can save a patient's life. Oral cancer screening forms part of every comprehensive, periodic and limited oral examination. It takes only a short time and is an integral element of routine care. In this short video, Professor Michael McCullough, Oral Medicine Specialist, Melbourne Dental School, University of Melbourne demonstrates how to conduct oral cancer screening and set up the DSLR camera for intraoral mucosal photography.
Taking high quality intraoral mucosal photos
Smokefree Smiles Resources
This package has been developed by oral health professionals and specialists from Quit. It combines the latest evidence-based best practice, with practical tips and advice you can use straight away to help clients to quit smoking. The package includes an online training course, chairside guide, posters and Quitline referral information for clients.
Video: Advice for oral health professionals to assist patients quit smoking
Video: Advice for oral health professionals to assist patients to quit smoking (with role plays)
Information for your clients
DHSV resource library
DHSV offers a number of oral health fact sheets, tip cards and guides on how to care for teeth at all ages at our resource library.
Supporting Every Smile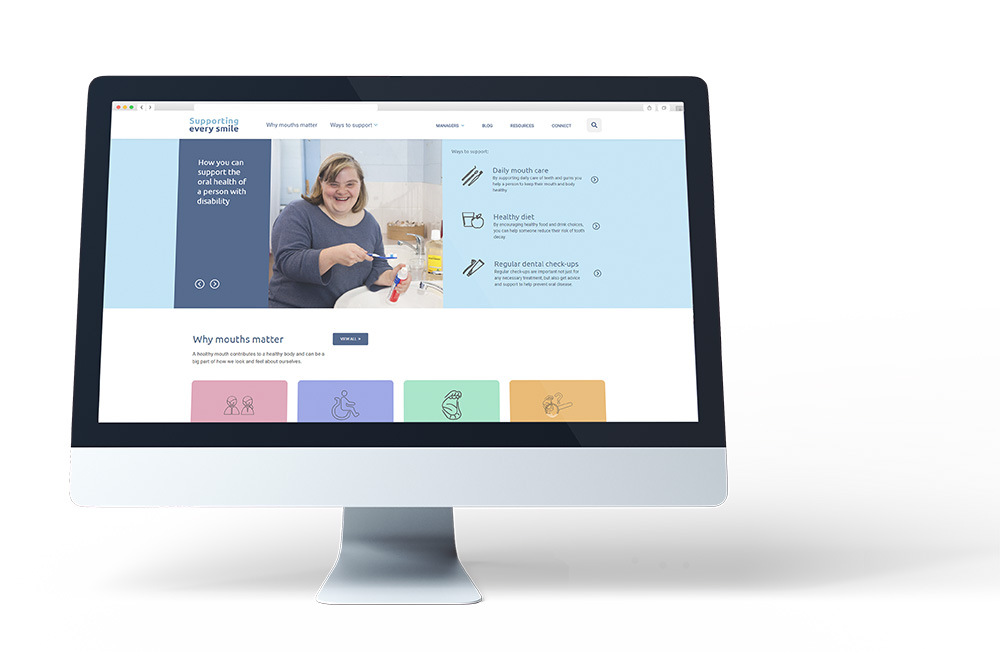 everysmile.dhsv.org.au has been set up by DHSV as a central resource for Disability Support workers.
For more information about oral health care please visit everysmile.dhsv.org.au