Programs DHSV supports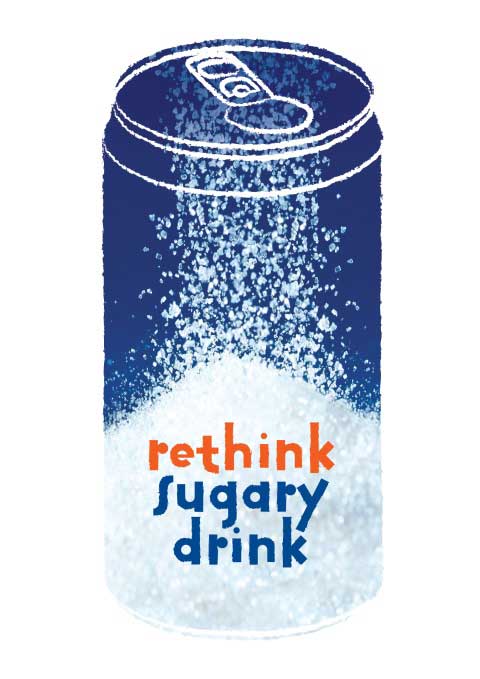 Rethink Sugary Drink
Rethink Sugary Drink is a national campaign to reduce consumption of sugar-sweetened drinks.

A partnership between the Cancer Council, Diabetes Australia and the Heart Foundation has driven this campaign. DHSV is proud to be an official partner of Rethink Sugary Drink.

For more information go to www.rethinksugarydrink.org.au
---
The Achievement Program
The Achievement Program is a free health and wellbeing program open to Victorian early childhood services, schools and workplaces. Members are supported to create healthier learning and working environments by implementing healthy changes to improve the physical environment, policies and practices, and culture.
DHSV works in partnership with the Cancer Council Victoria, the organisation responsible for delivering the program, with a focus on the healthy eating and oral health priority area.
For more information go to www.achievementprogram.health.vic.gov.au
Healthy Eating Advisory Service (HEAS)
The Healthy Eating Advisory Service (HEAS) provides free information, training, menu assessments and support to help early childhood services provide and promote healthy foods and drinks.
HEAS is run by Nutrition Australia Vic Division, with support from the Victorian Government.
LiveLighter
The LiveLighter campaign encourages Victorians to lead healthier lifestyles by changing what they eat and drink, and being more active.

The LiveLighter website provides a wealth of information, resources and tools, including a free personalised meal and activity planner, to support and encourage people to make and maintain positive lifestyle changes.

DHSV is proud to be an official supporter of LiveLighter.

For more information, go to www.livelighter.com.au
Chalky Teeth Campaign
A world-first public-awareness initiative to improve recognition, care and prevention of caries for children with developmental dental defects.