Smile Squad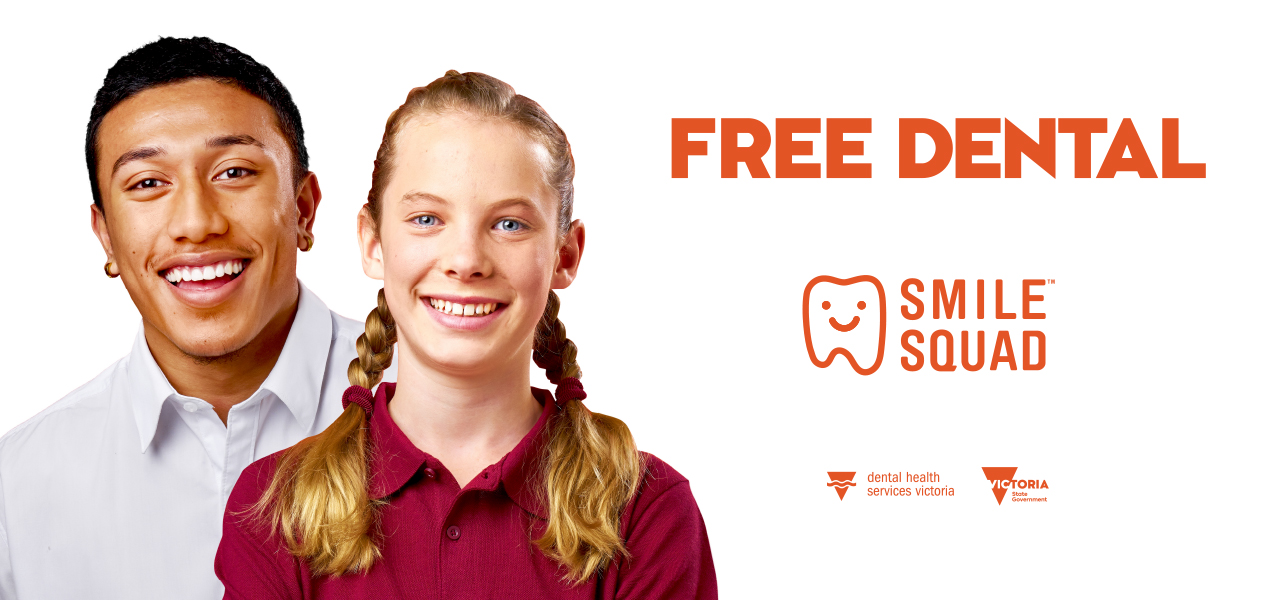 Smile Squad is a Victorian Government program that provides free dental care to all Victorian government primary and secondary school students.
Our vision for Smile Squad is the delivery of consistent, accessible, high-quality dental care, every time.
With a strong focus on education and prevention, we want every student we see to walk away with the tools and knowledge they need to eat well, drink well and clean well – for life.
Who is eligible?
All students attending government schools are eligible for free treatment. They do not need a healthcare card, Medicare or the Child Dental Benefits Schedule.
What is included?
The friendly Smile Squad dental team will provide students with a free, high quality annual dental health examination and free follow up treatment as needed.
All students will receive a free dental pack including a toothbrush, full sized toothpaste and oral health brochure.
At the first appointment (the check-up), Smile Squad will check the student's teeth.
Then, depending on their needs, services may include:
x-rays
fluoride varnish
scale and clean
fissure sealants
advice about dental health and diet
If a student needs more treatment, like a filling, Smile Squad will seek consent and make a second appointment. These extra treatments are also completely free.
The program does not include cosmetic procedures.
When will Smile Squad visit your school?
Smile Squad is gradually rolling out across Victoria.
When Smile Squad reaches your area, they will invite your school to join the Smile Squad program.
If your school chooses to join Smile Squad, the school will give students a consent form that needs to be completed and returned before services can be provided.
You can find out more about the program on the Smile Squad website.